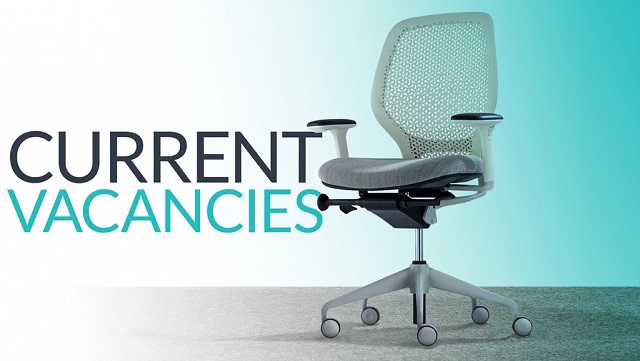 IGBO LANGUAGE TEACHER (20 Years Teaching Experience) Do you need An Igbo Language Expert (Tutor) for your children, your school and for yourself? Do not allow your Local Language or Culture to extinguish. Mrs. Nneka Omennukwu –an Igbo Language and Culture teacher and a graduate with Bachelor of Arts in Education/Igbo/ Linguistics from the University of Nigeria Nsukka is here to give you the best in Igbo Language and culture.
Call or WhatsApp her on 8036928081/08090549046 or email hengilcraft@yahoo.com.

TOEFL/IELTS Training Discount: Do you want to study or live and work Overseas? Free IELTS Pre-Mock Test (academic/General) are on-going at PROGENIQUE TUTORS 11 Road, House 11, 1st Avenue, Festac Town, Lagos. Come and get a chance to know if you are ready for the PROPER IELTS EXAMS. Please note that the MOCK TEST is FREE OF CHARGE. TOEFL Classes also available.
For more enquiries, call 08181125521.

Vacancy: A shopping mall in Amuwo-Odofin urgently needs a Male Supervisor (preferably a retiree) and a female Secretary. Interested persons should send their CV to ugodelaw@yahoo.com.  

Vacancy: An Experienced private driver needed. Interested person should be married and 30 years and above. Spy police is an added advantage. For details call: 08034024038 or 08087189031.

Vacancy: Kindergarten/Primary Teacher needed urgently. Bring your CV and application letter to Caritas Christi school 111 back of 'G' close or call: 08061128542, 09096847631.

Advert: School property for lease @ Amuwo-Odofin. Contact: 09093609445 or 08085550707.

Learn German/French Language @ Kuzierem German Language School: 23 Road opposite 'X' close, Festac Town, Lagos. Students of KuZierem German language school will receive these awesome benefits after their language course:
(i). application for university admission
(ii). Application for training German companies
(iii). Application for work in health care institutions. KuZierem, 23 road, opposite 'X' close, Festac Town, Lagos.
Tel: +2348061112404 in association with Africa Ivory Essen-Germany.

A house cleaner needed at 4th Avenue Festac Town, Lagos.
Apply in person.
Contact address: 21 road, 'H' close, House 7. Tel: 08034377628.

Vacancy: CHUBEST FASHION WORLD LIMITED. Urgently needs the services of a sales girl at our branch located at 22 road 'K' close, junction opposite NITEL by 51 road, Festac Town Lagos. Interested persons should come with their CV or call 08033571863, 08097276530.

DIRECT PROPERTIES FOR SALE IN LAGOS:
(i). 3 Plots of land along Apple Junction, Okota Road, Good location for Petrol Station, A mall or Hotel. Price N200m.
(ii). 1 plot of land with C of O @ Green Field Estate, Okota Lagos. Price: N25m.
(iii). 2 plots of land @ Moses Owunghalu Street, Greenfield Estate, Okota N20m.
(iv). 6 plots of land @ Greenfield Estate, Okota Lagos. Price: N130m. (v). 1 plot of land @ Sam-Carol Street off community road, Okota Lagos. Price: N20m.
(vi). A plot of land @ Paddy Offor Street, Greenfield Estate, Okota Lagos. Price: N17m.
(vii). 600sqm of Land for sale @ Destiny Garden Phase II, Free Trade zone (Ibeju-Lekki).
(viii). Plot of land @ Destiny Garden Phase I, Elulu, (Ibeju-Lekki).
(ix). 5 Bedroom duplex and 2 unit of 3 Bedroom flat for sale in Ajao Estate Airport Road Lagos. With good parking space Owner and Tenant Occupancy. Title: C of O and Approval. Price N90m (asking).(X). A district 5 plots of land in Greenfield Estate Okota road with C of O; price is N25m per plot.
(xi). Plot of land for sale in Lekki phase 1 and 2, Ajah.
(xii). Plot of land for sale at news Owerri off Port-Harcourt road close ACL season hotel. Title: C of O and price is N40m.
(xiii). Land for sale at work layout Owerri with existing bungalow. Title: C of O, price N30m.
(xiv). 4 bedroom duplex for sale in Raji Rasaki Estate Amuwo Odofin. Price: N40m.
Title: C of O. For Inspection and Conclusion, Contact Onix Properties and Real Estate Ltd. road, I-close, Block 2, flat 1, Festac Town, Lagos. Tel: +2348185225222, (0) 8035747287, (0) 7069400790, (0) 8064799279.